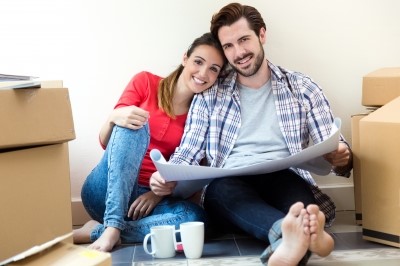 Image Source:
http://www.freedigitalphotos.net/images/young-couple-moving-in-new-home-photo-p363298
Everyone knows that moving to a new home can be a bit of a challenging process. It is right up there with divorce and marriage in terms of being one of the most stressful life events. However, it is also a time that is filled with joy and excitement. The prospect of having the opportunity to build a new home for you and your family is certainly an exciting one. Let's take a look at some of the joys and the challenges that moving to a new home can offer.
The Joys of Moving House
Choosing all new décor – One of the most exciting things about moving into a new home is getting the chance to choose all new décor for your home. It is like having a blank canvas to put your own stamp and personality on!
De-cluttering your life! – Over time, we begin to accumulate so much stuff and most of it we will never need or use! Moving house means having to pack up every single item that you own, so it is the perfect opportunity to get rid of all of that clutter that you really do not need. A great method is to start packing up each room with three boxes – Keep, Toss and Donate! Be ruthless! Your new home doesn't need all of that clutter!
The Challenges of Moving House
Deciding what to do with your outdoor space – One of the biggest challenges when moving into a new home is figuring out how to use any outdoor space. Will you create an 'outdoor room' with the help of a fire pit and outdoor sofas or are you more into planting a vegetable garden? There are lots of big decisions to make in order to make the most of your yard!
Getting your kitchen up to scratch – The kitchen is often considered to be the most important room in a house and for most home-owners it is the kitchen that seals the deal when buying a house. However, when you move in you are likely to need to make some updates to make sure that the kitchen stays on trend and does not look dated. Even if you have a perfect, modern kitchen getting it set up in a way that is functional for you can take some time to get used to.
Fitting in all of your furniture – In an ideal world, we would all be able to afford to furnish a new home from scratch buying only those pieces that fit and/or suit the home. However, over here in reality we have to take the furniture from the previous home and try to make it work in the space that is now available to us. This can be a big challenge when you move – especially when you are not only working around furniture, but also all of your packing crates! Try to work on one room at a time!
These are some of the good and the bad things about moving to a new home. In life we have to learn to take the rough with the smooth. Just try to keep in mind that the benefits of your new home are far more likely to outweigh the bad than vice versa!