Your credit rating or score can make or break your application for a mortgage – and it can affect other aspects of your life, things such as an application for a mobile phone plan, loans, and even your car insurance. So, at the end of the day, it is always in your best interest to make sure that your credit rating is good enough, if not exceptional.
However, if you do not have such a good credit history and rating and you would still like to boost your chances of getting approved for a mortgage, there are a few key things you can do.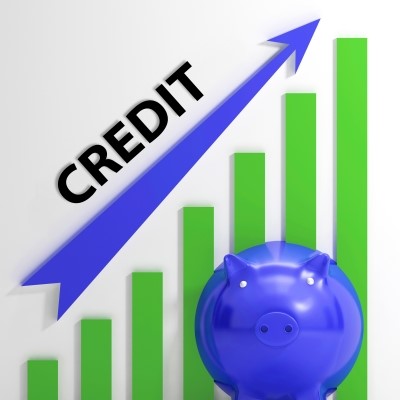 Check your records at least once a year – or before applying for a mortgage
You may not know it, but certain credit agencies have tonnes of data in your name, which can stretch back years. But if you feel that there are any errors in your credit records, you should do what you can to check your records and files at least once a year so you can see if anything is wrong or if there is a mistake. There are three major agencies where you can check your records, namely Experian, Callcredit, and Equifax. If you can, check your information in all three, as you don't know which agency your lender will check with.
Make sure that you are a registered voter
If you haven't had any interest in being a registered voter in the past, now is the time to change it. Chances are, if you are not included in the electoral roll, you may not even receive any type of credit at all. The good news is that applications are continuous with Gov.uk, so you can submit your application at any time. Not being on the roll not only has an effect on your credit rating – it can also result in a delay since the lenders will often refer to it to verify your identification and address.
Try as much as possible not to be late for repayments
This is already obvious, isn't it? But, as a matter of fact, if you miss or are late with your repayments even for only a few times, this can have consequences that you may have to deal with for a number of years. So try as much as possible not to be late for your repayments. The best solution for this is to opt for direct debit payments so you will never be late or miss a payment. If you are having difficulties with your finances, you can try contacting your lender and asking them to adjust your schedule of repayment – even though this may have an effect on your credit rating, it is still a better alternative than having to face a judgment in county court.
Don't allow anyone else's finances to affect yours
If you have a joint account, a joint mortgage, or a joint loan with someone, make sure that this person's financial status or circumstances will not drag you down. You are officially financially connected with someone – even if you are just flat mates or share a name on a utility bill – if you are jointly responsible or named for something that credit agencies can check. If you are financially connected to someone, this means that the lenders can also check their files, which may have an effect on your chances of getting mortgage approval.
If you would like professional advice on getting the best mortgage deal, you can always seek a mortgage broker Essex or a mortgage advisor Colchester like those available from Flagstone. They are always ready and able to lend guidance and assistance and can even boost your chances of approval.
Image attributed to Stuart Miles/FreeDigitalPhotos.net