I am sure that you remember one of my posts I published at the end of April. In the post, I described the beginning of my journey with something known as FemFigure. My journey is going to continue in this blog entry as I write about my experiences. I will try to write about them in as much detail as possible.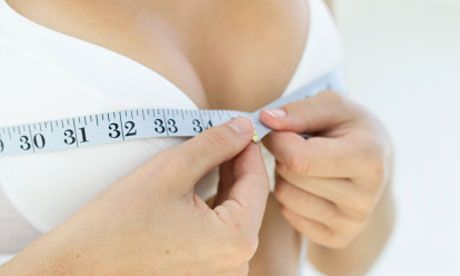 Ever since I started taking the supplement, I have been getting a lot of inquiries asking me why I chose FemFigure instead of the normal herbal breast enhancement like pueraria mirifica, fenugreek or fennel. I would like to explain to everybody why I made up my mind to do so. The reason for it is very simple: FemFigure Fem-G do not mess with your hormones like many other herbal breast enhancements do. The last thing I would like right now is my hormones to get messed up. Most herbal breast enhancements will for sure mess up your menstrual cycle. That's why you need to cycle it like birth control pills instead of taking it every day. FemFigure Fem-G can be taken daily even during periods. I find it convenient as I do not need to remember when I should stop the pills and start again. Most importantly, it is not about adding foreign hormones into your body like phyto-estrogen. Instead it, is about healing, rejuvenating and refreshing your body endocrine system so that your body system will do the work of building your breast, toning your waist and firming up your hips.
My period has just ended and I am glad to report that my new bra is filling up even more. My original breast measurement before FemFigure Fem-G was at 34 ¼ inches. After more than a month, I measured at 35 inches. This was before my period started. After my period with the loss of water retention from my body my breast measured at 34 ¾ inch.
As you can see, I gained ½ inch within a month of usage, which is actually ½ cup. A FemFigure consultant told me the ½ cup or inch is actually a permanent gain, so I don't have to be afraid of losing it ever.
When it comes to the rest of my body, my waistline is more toned compared to how it used to be before. It is tighter and not as flabby, which obviously makes me very happy. My hips are firmer, perkier and rounder too. They have more elasticity on them. To sum things up, I am beyond excited with the results and I will keep you posted on the progress in the nearest future.