I've been investing a little energy into complimenting organizations lately. This may look like a strange thing to be doing however it is one of the most ideal approaches to get particular, high quality freebies. Why sit tight and wait for a nice freebie to become available from WOW FreeStuff when you can reach the source directly and request what you need?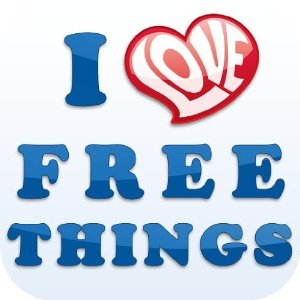 What Does Complimenting Businesses Involve?
In case you have a brand that you are fond of and use regularly, you might want to contact the brand to let them know of your loyalty and request them if they would be able to send over other samples for you to try. Organizations value loyalty as it translates to better business for them and free marketing via recommendations.
On the other hand, you also feel like reaching out to an organization when they have let you down in any way. This helps businesses to discover problems regarding their products or service so that they can improve themselves. In the later scenario, you may be provided few samples or coupons as a goodwill motion urging you to give the product or the organization another try.
Whether you plan to compliment or complain to an organization, I encourage you to act truthfully. Don't come up with problems you never faced. If you have an honest complain or a compliment for an organization, get in touch and check if you can get yourself a freebie or two.
Which Businesses Should I Contact?
Get in touch with huge name brands. Imagine Proctor & Gamble (P&G) and Unilever that have a lot of household named organizations. Small setups and organizations presumably would not have the resources to send over the samples to anybody who requests, so huge brands are your best options. Many would have included the expense of sending away samples in their budget.
Try looking for the brands that have their offices in the United Kingdom. Asking for samples from American organization that doesn't have any branches or offices in the UK usually means that they would not want to send over your sample and pay the postage fee too.
You must also make sure that you have truly used or at the very least tried these organizations. You shouldn't get in touch with brands that you haven't used previously; be truthful and adhere to the ones you are aware of.
You would be able to discover contact information by looking for "Contact Us" page. Each company has one. Find the email addresses like "customersupport@ or "enquiries@" etc.
What would be a good idea to say in my email/letter?
Your email or letter should be different. Infuse you personality into it so that consumer service representative going through your letter pays attention.
Maintain professionalism. Double check your punctuation, spelling and grammar before you hit send. You may want to start with "To whom it may concern" or "Dear Sir/Madam" even though this is not mandatory.  If the email address says the name of the customer service representative, use it to personalize your letter.
Brands value loyalty so let them know what did you like about their product and how frequently you utilize them. While reaching out to Olay and other organizations owned by P&G, you will probably be required to fill in an online PG Consumer Care Form that makes things simpler and better. Select your country, choose "Promotions/Coupons/Samples" as your reason, put in your comments in the box and write the product you wish to try and submit.
In case you write a blog, you already have an edge over others. Ensure that you boast about your blog and that would tip the scales in your favor especially if you are wanting to compose a review of the product and upload it. The more followers you have, all the more gloating rights you earned.
Email is normally the most convenient method and also encourages copy and pasting but writing a letter will give you an edge most of the organizations these days get less post as compared to the amount of mails. But you have to evaluate which method you would like to use and stick to it as there is a cost of stamps and postage.
If you really wish to be different and stand out, think putting up a photo of yourself utilizing the said item. The company will acknowledge that you have invested additional efforts and you were honest about using their product. Try it today and choose a brand you frequently utilize and compose your complimenting mail or a letter.
Here's a sample, you can give it a go.
To whom it may concern.
I am in big awe of your (product name) and always choose it above all the options available in the market. The cost of your product however stops me from going ahead and trying out other available items in the range. I am hesitant to go ahead and purchase something so pricey only to later find out that it is not suited to me but Id truly love to give it a go.
Would you happen to have any sample that you can send over which would allow me to try the different products of your range. I'd be truly thankful.
Awaiting your response.
Yours Sincerely,
(Your Name)
(Your Address)
(Your Email)
Make sure that you include your personal information to make your letter protrude from others.
What Can I Expect Back?
Bear in mind that you won't get a response from every organization and ones that you do get a response will most probably reject your request. Don't lose hope. It's a numbers game, go ahead and send maximum number of emails to as many organizations as possible and you will most definitely begin getting optimistic responses within a month or so.
You will most probably get a sample of a money-off voucher but you can also get fortunate and get yourself a full-size product (which organizations usually send when you lodge a serious complain) or more than a few samples.
I've got a number of incredible free samples in the post as a reply to my emails.
I frequently use Blistex Relief Cream and adore it so much that I go ahead and purchase it in bulk so I don't run out. I encountered a little problem with the packaging so I contacted Blistex via email telling them how much I adore their product but confused why is the packaging that way. I got a fast reply detailing why they chose to change the packaging and also committed to send over a complimentary sample of a different product from the same range.
Superdrug's online customer service assisted me greatly when I contacted them with the complaint about the fragile container of one of the moisturizers that I got. They requested me to go to the store with the said product so they can exchange it for a new one. I went to the closest Superdrug and got it replaced which they were more than glad to do. Excellent service.
I've given a try to a lot of different companies. Couple that I have not received a response from and a couple of organizations that do not have any samples available. You won't always get the results but don't lose heart. Continue writing to brands you adore and inevitably you will get results.
Additional Email/Letter Templates:
As you all, my beautiful readers showed a lot of interest, I am providing you with four additional templates. See for yourself which one fits you the best according to your situation and bear in mind to change it up to add personality and identity to your letter.
I Wish to Attempt a Wider Range
To whom it may concern.
I wish to tell you how much I adore utilizing your (product name). I am an extremely loyal consumer of your brand and have been frequently utilizing your products for a number of years and I always go ahead with (brand name) above anything else.
I truly wish to try other products from your range but I worry that it probably will not match up to the level of (product name)that I tried and have loved. Would you have any samples that you can probably send over so I can give this product a try before I purchase it? I would truly value it.
Awaiting your response.
Yours sincerely,
(Your name)
(Your Address)
Too Costly
To whom it may concern.
I adore your (product name) and love utilizing it more than any of the other competitors. However the price tag stops me from going ahead and attempting different products in your range. I am hesitant to invest money in case that it doesn't suit me but Id truly love to give it a try.
Would you be able to send over some money-off coupons or trial products so I can try different products in your range.
Waiting to hear from you.
Yours sincerely.
(Your Name)
(Your Address)
I Have a Complaint
To whom it may concern.
I trust you are well.
I bought your(product name) and I was unfortunately let down by this product. The (flavor/consistency/value for money/expiration date/odor/function) was awful and I had to trash the remaining. I bought your product after hearing some really good reviews and anticipated tasting it but I must say it was not a pleasant experience.
I am putting this in black and white to request if you can send over some free samples or money-off vouchers so I can try some other products available in your range without having the risk of throwing my money. I trust that my terrible experience was not the measure of the quality of your whole range that I would like to give another try.
Appreciate your time. I am anticipating your reply.
Yours Sincerely,
(Your name)
(Your Address)
I am a Blogger
To whom it may concern,
I am a (topic of blog) blogger and I am fond of your product range. I got to know that you have introduced a couple of new products, how about you send over a couple of samples to I can review them for my blog.
My blog is named (blog name) and gets (#) visitors each day.  I'd love to full and honest review of your latest products and also add high quality pictures of the items.
Kindly contact me if you think it's something you would like to get involved in.
Yours sincerely,
(Your name)
(Your address)
Good Luck!
Remember I wish to know how you did in the comment box below! Which organizations you received a positive reply from? How many emails did you compose before you tasted the sweet taste of success?