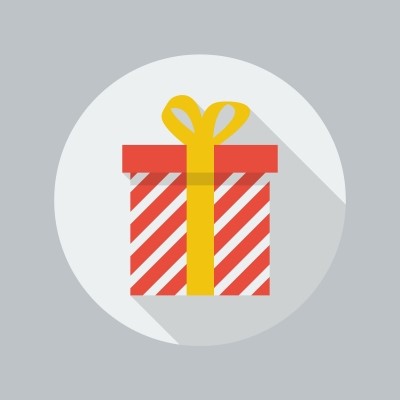 Secret Santa has a bad reputation with some people. In some offices and friendship groups the tradition has turned a little stale, with people fed-up of novelty gifts and cheap stocking fillers. But we're here to say that the Secret Santa tradition should be nurtured – Secret Santa is actually a great way to bring some festive cheer to the office or the extended family when you are on a budget. Here's why Secret Santa still scores points.
1. You Save Money 
While you may think that you'll only spend a small amount of money on each person, it quickly becomes clear that even the cheapest gifts all add up to some serious money at the end of the day. When you buy one Secret Santa gift you spend a little more on that one person, but that's the only gift you have to think about. You can budget better and not end up broke by the end of the week.
2. No One Gets Forgotten
In the workplace or in big family groups it often happens that someone turns up to the gift giving party unexpectedly, and there is nothing for them in the gift pile. You end up feeling bad for the person who goes home empty handed, but it is really hard to keep track of everyone. A Secret Santa system helps ensure no one is left out and there is a little bit of Christmas cheer for all.
3. You Don't Need to Find 10 Perfect Gifts 
Instead, you can find one perfect gift. If you don't know people very well, in the office for example, it can be really hard to come up with gift ideas for 10 people or more. You may find one gift you love and that would be perfect for someone, but then spend hours wandering the store trying to get inspiration for the other nine. Save yourself the trouble with the Secret Santa concept.
4. You Can Set Spending Limits
A Secret Santa Gift shouldn't be so cheap that it's hardly worth receiving, but neither should it be so expensive you'll need to save up in advance to buy it. Set a reasonable spending limit so no one feels overstretched. You'll be surprised how creative people are when they have a spending limit to stick to. You get some great handmade gifts and ideas that are original and different.
5. Everyone Loves the Mystery
Make sure that no one reveals who they're buying for until the giving – you could even try and prevent people from saying afterwards, too. It's fun to guess who's the one going out shopping for your gift. Plus, when you can't tell anyone who you have, you must put in the effort yourself to find something they will like. It's also fun at the gift exchange when you can try to guess who bought your present for you.
Image courtesy of Sira Anamwong / FreeDigitalPhotos.net