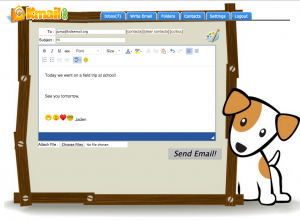 There comes a time in the life of every parent when their child wants to have their own email account. This dreaded moment leaves many parents uncertain what to do. Fortunately, there are some great solutions available to all those parents who care about the well being of their children.
I know why you might feel like this when your child asks you for his first computer. Of course your son or daughter might want to have their email account in order to communicate with their existing friends or to meet new friends. Unfortunately, children are very vulnerable and require constant protection and supervision. It can be easily accomplished with the help of this email for kids that proves to be of real help to all deeply concerned parents who are afraid that something bad might happen to their children while they surf the Internet.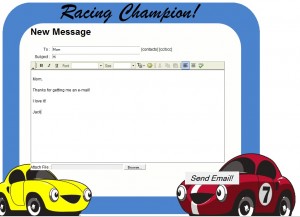 For starters, email for kids is a wonderful tool that will keep your child safe and give you the peace of mind as well knowing that you have everything under control.
Some of the nicest features of the tool include mail monitoring, the mail queue, time restrictions, the ability to block some senders, no ads, gps tracker, and many other interesting features that make this tool very unique and special.
The mail monitoring feature will allow you to get a copy of every email your child sends or receives while the mail queue will allow you to have access to all emails that failed the safety rules that you have set for the email of your child.
The ability to block senders will make it possible to blacklist certain senders you don't want your child to be exposed to.
The tool comes with no ads, which means that your child will never be exposed to something that is inappropriate, while the time restriction feature will limit the amount of time your child is allowed to spend in front of their PC using email.