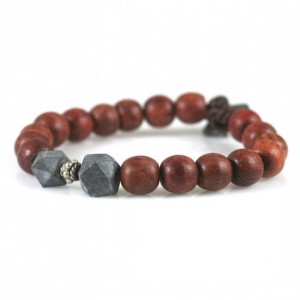 The 2014 holiday season is almost upon us, and if you're anything like me, buying gifts for the men in your life is a difficult challenge. I don't know much about tools or sports, and my father has more neckties than he will ever be able to wear. So this year I've decided to stick with what I know: jewelry! Here are my top men's jewelry gifts for 2014.
Men's Necklaces –
When I think of a man wearing a necklace, usually Mr. T is the first image in my head. Of course not all men's necklaces are that gaudy, but if you are torn between a necklace and a watch, you could get him something similar to Flava Flav's giant clock on his neck. If that isn't realy your guy's style, you could still pick a basic chain without a pendant or with a smaller one. Cord necklaces with small stones or coins are becoming increasingly popular and are quite stylish. I found an awesome necklace for my man on wishgiving.com. The leather cord is great quality, and the natural stone has color variations that make it one of a kind.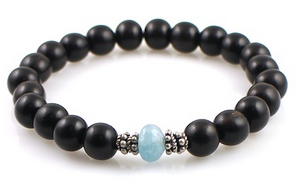 Men's Bracelets –
Second only to a watch in popularity, a bracelet would still make an excellent jewelry gift for a man this year. I really like this men's bracelet for my husband. It's a gorgeous bracelet that is made of rare stones and beads. The history of jade is that it promotes long life and love, perfect for the man that I love! My husband is very spiritual and down to earth, so this is going to fit his style wonderfully!
Rings –
Men's rings can be as simple as a band made of titanium, or you can pick something much more ornate like a full finger ring. I like the look of silver, and titanium is a very popular choice this year for simple bands. I read recently that creating 2 platinum wedding bands produces 20 tons of waste, so look for recycled metals for your jewelry gift to make mother nature smile 
Watches-
Men's watches aren't a necessary accessory like they were at one time because everyone's phone has the time, but they are still the most popular piece of men's jewelry in 2014. With so many different styles of watches available, you can find a perfect match for the man in your life. A watch isn't just for decorative purposes, so maybe if he has a new watch, you can talk him into going for a moonlight walk on the beach. Without his phone!