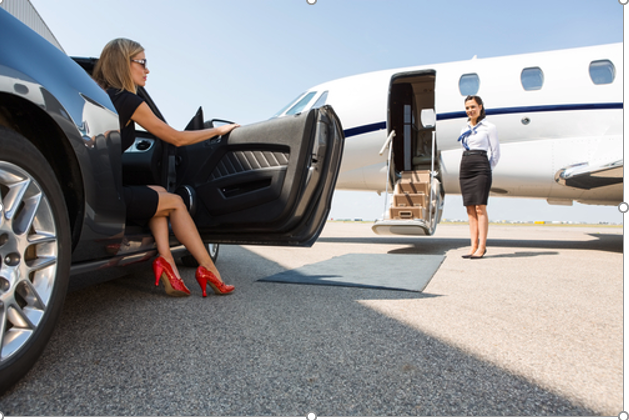 Growth in luxury travel exceeded that for overall travel from 2011 to 2015, according to Amadeus's "Shaping the Future of Luxury Travel" report. The demand for travel has remained constant, and the luxury market has remained resilient despite economic times.
In addition to luxury trips, avid travelers need the right technology and gadgets to accompany them. If you have one of these luxury tech lovers in your life, here's a round-up of some of the best tech gifts on the market.
Galaxy S7 Edge Smartphone
It's probably no surprise that the Hotels.com Mobile Travel Tracker found that 76 percent of travelers named their mobile device as their number one travel accessory. In fact, twice as many people choose to travel with their smartphone than a loved one. Treat your loved one to the luxury of a Samsung Galaxy S7 Edge that comes with a 12-megapixel, rear-facing camera and a 5-megapixel, front-facing camera to capture clear photos and fluid videos. The Galaxy S7 also is compatible with Android Pay and Samsung Pay to make purchasing while traveling quick and easy.
Miragii Smart Necklace
A clunky, unsightly Bluetooth hanging from your ear is a thing of the past. The Miragii custom-designed necklace displays your texts and calls by projecting your messages right onto your hand. It also lets you listen to music on the go. Wearers can make their friends jealous by choosing from platinum or other metallic designs. Your loved one can pair it with their favorite black dress for an evening out or use it to get a little work done while waiting at the airport.
Ravi Ratan Cufflinks
Women aren't the only ones who can dress up their Wi-Fi enabled devices. Give the man in your life Wi-Fi enabled Ravi Ratan cufflinks. Choose from sterling silver, turquoise, engraved or novelty shaped cufflinks that keep him connected while traveling. They double as a Wi-Fi hotspot and they have a 2GB USB so the man in your life can store music, images, files and documents. He'll feel like James Bond when he's traveling around the world.
Wacaco Minipresso
Luxury travelers with a taste for fine espresso are never far from their favorite brew with this gadget. The highly portable Minipresso prepares quality shots, weighs less than 1 pound and is just under seven inches long. Luxury travelers don't need electricity or compressed air to get their Minipresso up and running. Instead, its design relies on hand operation. It's the perfect portable espresso maker for anyone who loves glamping (glamorous camping) in comfort or just wants a fantastic, reliable shot of espresso.
Lytro Camera
Get your shutterbug luxury traveler the Lytro camera to create multiple looks from a single picture. They can use Lytro's features to edit their pictures and change their focus, tilt and animation. They can even turn their photos into a 3-D image. So you're not just giving the gift of a luxury travel camera, but the ability to take amazing photos no matter how poorly the first shot actually turned out.