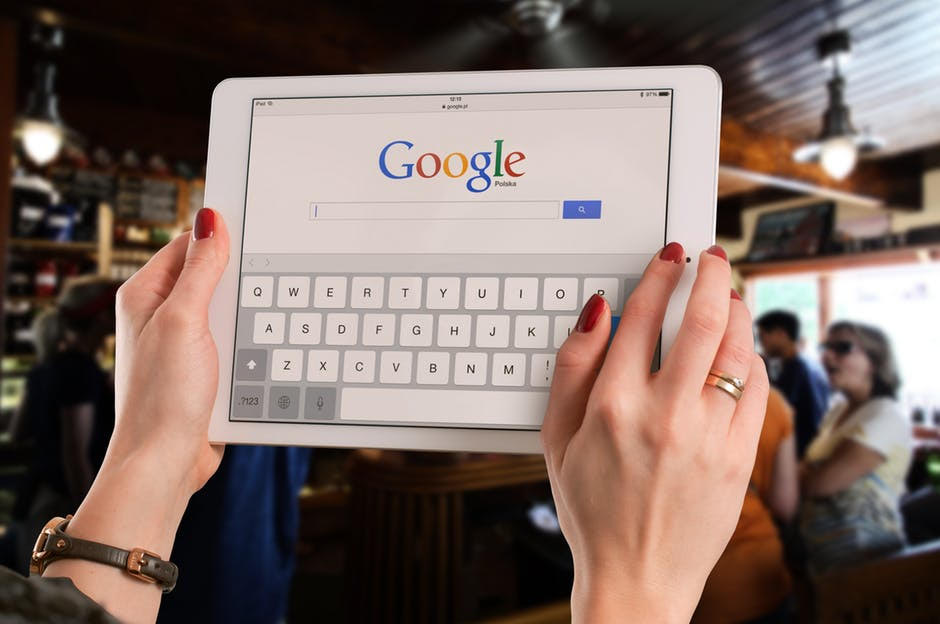 How to Increase Search Engine Ranking Without Spending a Ton of Money
Businesses that post blogs on their websites generate 126% more traffic than those that don't. With search engine optimization (SEO), you can generate more website traffic, too. You'll need to improve your rankings on Google first, though.
Here are a few easy ways to increase search engine ranking results. Appearing at the top of a search page will ensure consumers find your site first.
Then, you can generate traffic, leads, and sales to boost your company's ROI.
Improve your search engine results with these tips today!
Update Your Website
Google prioritizes websites that offer a positive experience to its search engine users. First, make sure your site appeals to Google's Core Web Vitals. These user-centric ranking factors will ensure you're offering a positive user experience (UX).
Nearly 90% of online shoppers won't return to a site after a bad experience.
About 44% of people will tell friends about a bad experience, which could ruin your online reputation.
Meanwhile, investing in better UX design could boost your conversion rates by up to 400%.
First, make sure your website is fast and mobile-optimized. Google reviews the mobile version of your website before determining rankings. You can also appeal to the Core Web Vitals by:
Utilizing page caching
Compressing Javascript files
Preloading custom web fonts
Minifying Javascript and CSS codes
Using better website hosting
Creating fixed dimensions for images
Optimizing images
Deleting unwanted codes and files
Consider working with a web design and development agency that specializes in UX design. They'll make sure your site is easy for people to use and explore.
Otherwise, make sure to add conversion opportunities across your site. Use a lead magnet to generate email subscribers, too. Then, you can send readers your latest blog posts to generate more website traffic.
Generating more website traffic could help increase search engine ranking results for your site.
Gather Research
Google also prioritizes displaying content that aligns with the user's search intent. For example, perhaps consumers are looking for navigational or transactional information.
You can better anticipate the user's search intent by gathering audience research.
Define your target audience based on demographics and psychographics. Consider who you're trying to reach based on:
Age
Location
Gender
Language
Education
Household income
Marital status
Buying behaviors
Interests
Hobbies
Pain points
For each buyer persona you create, gather keyword research. Determine what phrases people search before finding your website.
You can use SEMRush, Google Trends, or Keyword Planner to start building a list.
Focus on longer phrases (longtail keywords). Since they're more precise, it's easier to determine the user's search intent for these phrases.
Audit your existing rankings, too. You can use this tool to get started.
Determining your current rankings will help you pinpoint which keywords to focus on first. You'll know where you need to approve and where you're succeeding.
Track the Trends
Google updates its search engine algorithm throughout the year. With each update, new SEO trends could emerge. Tracking the latest trends can help you increase search engine ranking results for your site.
For example, Google now displays pieces of content as featured snippets, which appear at the top of search engine result pages. Featured snippets are displayed as bullet or number lists, summaries, videos, and other formats.
Nearly 50% of consumers also use their smartphones to complete voice searches. Over 40% of voice search answers come from featured snippets.
You can format your content for featured snippets and voice searches using schema markup. Focus on longtail keywords that are phrased as questions, too. Then, give a summarized answer at the beginning of your blog post.
Tracking the latest SEO trends could help you boost your rankings before competitors get the chance.
Create Content
If you want higher search engine results, you first need to update your content marketing strategy.
Focus on creating high-quality, engaging, informative content. Prioritize quality over quantity when creating your posts. Make sure you're providing readers with valuable information they can't find anywhere else.
Experiment with different types of content this year, too. For example, video content is gaining popularity. Creating more video posts could help you appear for featured snippets, too.
Update Your Profile
As part of your search engine optimization strategy, make sure to consider your local SEO plans as well. Local SEO can help you appeal to nearby customers.
First, claim and update your Google Business listing (it's free!). Make sure the information is accurate and matches what appears on your website.
Ask customers to post their reviews on your listing. Positive reviews can strengthen your reputation and local SEO rankings.
Consider targeting location-specific keywords within your content, too. When writing for local SEO, make sure to keep your local customers in mind. Try speaking with them directly.
Personalizing your content for locals can help you connect with them through each post.
Generate Backlinks
High-quality backlinks are one of Google's top ranking factors. If you want to increase search engine ranking results, you need backlinks.
These links direct readers on other websites to your web content. The easiest way to generate backlinks is by guest blogging. You can write a post for another company's blog, then add a link to your site within the content.
Focus on your content creation strategy, too. Other bloggers will want to link to your high-quality content within their own posts. Then, you can start generating natural links.
Otherwise, make sure to update your citations on other websites. More people will start to find your site through other directories. Then, you can gain more referral traffic, which can also boost your rankings.
Expand Your Reach
Make sure it's easy for people to find your blog content.
Start by sending out a regular email newsletter featuring your latest posts. Use a call to action to direct people to the post on your blog.
Share your blog posts on social media, too. Encourage followers to share your content with others online.
Expanding your reach can help you generate more traffic, which could improve SEO rankings.
Boost Business: Easy Ways to Increase Search Engine Ranking Results
Learning how to increase search engine ranking results can help you reach more customers online. With higher rankings, you'll generate more brand awareness and traffic. As you generate more leads and sales, your ROI will rise, too.
Boost your business with higher SEO rankings today!
Searching for more tips? You're on the right blog.
Check out our latest articles for more helpful advice.