Fashion has been constantly evolving time and again. What may be an on-going trend today might become an out-dated fashion tomorrow. Again, there are chances of old fashion styles becoming popular in the modern era as well. Currently, fashionistas have taken a peculiar liking to asymmetrical fashion clothing in terms of dresses, tops etc. Nowadays, even earrings have found their way to asymmetrical aka mismatched way of styling on the ear.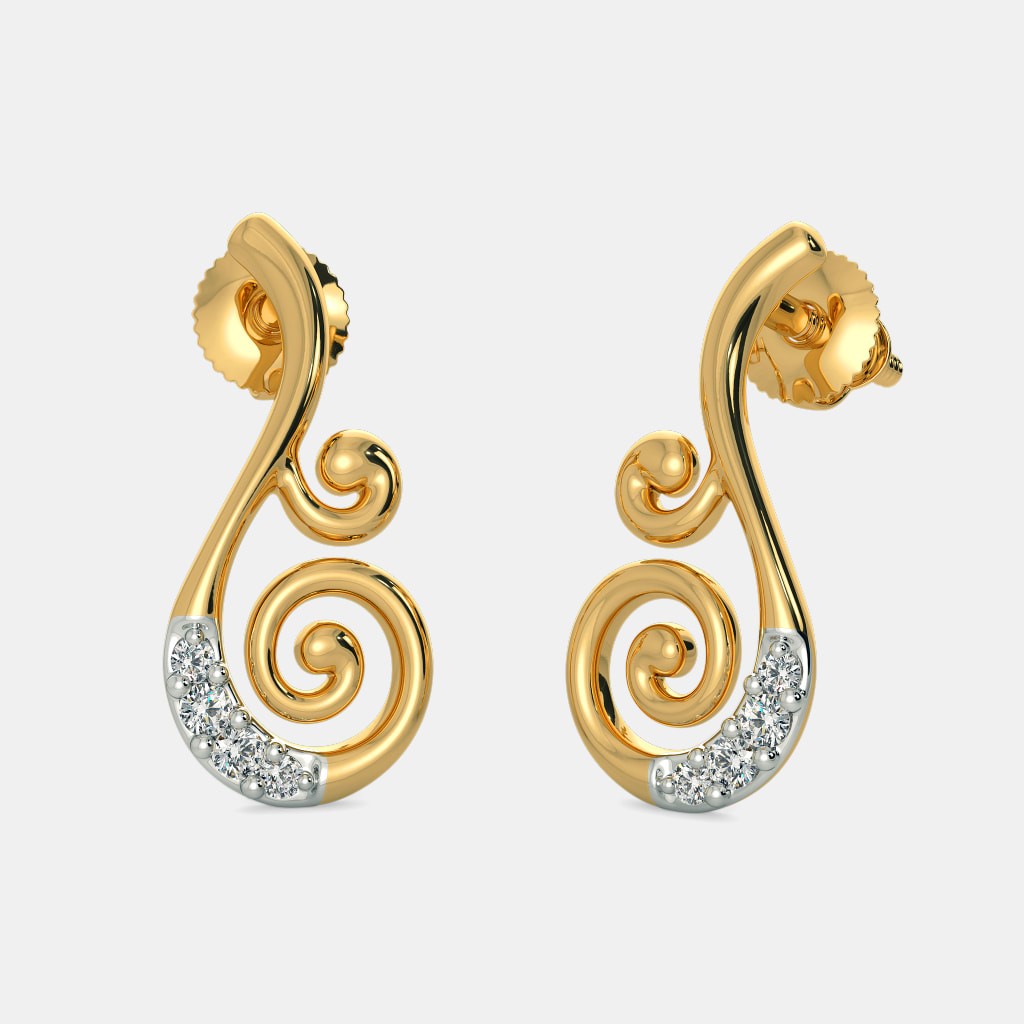 If you have always been adorning things that have been in trend, then probably you must check out the trend of mismatched earrings. Of late, many celebrities have confidently rocked the look. If you have never tried this before, then continue reading to unravel the secret to rock the mismatched earring trend and get creative with it.
Single Earrings Dangling Perfectly on One Ear
Mismatched earrings don't necessarily mean that you need to wear two different pairs every time. You can probably wear a pretty earring on one side and leave the other side as it is. The look is modern and goes quite well with western dresses giving an appealing look to the person who is wearing it.
Earrings That Follow a Similar Theme
Avoid going completely off the track by wearing something that does not follow a similar theme. Whatever earring you happen to pick, make sure that they happen to complement each other without looking weird. If you have difficulty matching it for the first time, then you must go with popular options like sun-, star- and moon- shaped earrings, sailing themes, flowers etc. Once you get a knack of it, mixing and matching as per theme would never be difficult.
Earrings of the Same Colour
Even if the theme happens to be different, but the colour code of the earrings is the same, you can pick them and give a quirky finesse to your overall outfit. If you are colour-conscious, then you should definitely try this style.
Similar Designs Make the Best Pair
While picking an outfit to wear with your mismatched earrings, you can choose something that has a design or pattern similar to your earrings so that you can present yourself trendily. If the earrings happen to be of similar design or pattern, they gel well together and give an interesting outlook to your style. If you happen to match the design with the dress you are wearing, you will look gorgeous.
Choose Your Outfit and Other Accessories Accordingly
If you wish to retain the focus on your mismatched earrings, try to wear outfits in neutral colours and also minimalize the other accessories. Also, pull up your hair into a ponytail or a bun so that your earrings take the centre stage.
These are few of the ways in which you can rock the style of mismatching earrings and look trendy. At times, this kind of twist actually gives a refreshing look to your overall dressing style.