We all want to look gorgeous and have this extra star quality looks. Understanding your wishes, we share with you various celebrity beauty tips , tricks and secrets that will help you pep up for your next outing.
Kim Kardashian
Kim keeps making headlines in many celebrity blogs regarding numerous plastic surgeries she has done to enhance her beauty.
The Kardashian girl keeps on denying the rumors and she recommends her fans to use Lipfusion Lip glosses, which used to last longer than other related products. "When another friend introduced me to the Lipfusion Lip Glosses I was instantly in love"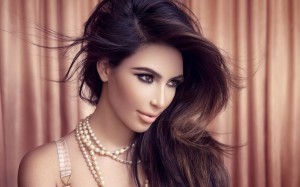 Kristin Davis
Kirstin likes to keep her skin fair and she thinks that  applying a sunscreen lotion before leaving home is a must to protect your skin from getting damaged by ultraviolet rays."
Emma Watson
Emma gives us a make-up trick and says:"If you realize that your mascara is not properly applied, you can make a quick fix by immersing a cotton in foundation to conceal it immediately."
Jennifer Lopez
It was recently speculated that Jennifer Lopez had some plastic surgery work done. Plastic surgery or not Jennifer Lopez still looks glowing and she uses L'Oreal's Paris Sublime Sun Advanced Sunscreen to retain that charm on her skin.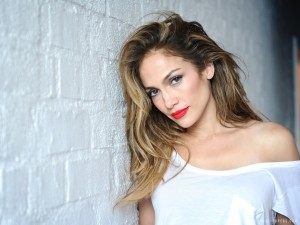 Rachel Zoe
"The tip of applying rose as light shadow and using Black Foil in the form of liner is going to give you an amazing look. The liner should be applied with a fine tip brush."
Lauren Conrad
Lauren talks about dealing with puffy eyes: "If puffed eyes are messing up with your looks, cut frozen potatoes into slices and soak them in water for a minute. Keep them on your eye lids for 20 minutes to see instant results."
Rihanna
Rihanna believes that swimming is an exercise which proves to be beneficial for your body. It helps you in staying fit and healthy, and helps in promoting healthy lifestyle among individuals.
Brittany Snow
Brittany  has been using Olay products from a long time. These products bring that sparkling shine and radiance to your skin. It is beneficial for fighting against dead skin, wrinkles and stretch marks.
Carrie Ann Inaba
Carrie  is all about health and wellbeing: "Doing yoga and Bio Think helps a lot in boosting positivity of your mind and soul. Along with taking a massage, kickboxing also does the trick for building a healthy and strong body."
Katy Perry
Katy uses Shu Uemura cleansing oil to remove her make up every day when she gets home.
Eva Longoria
Eva says that L'Oreal mascara is the only product which she could not manage without. She loves to get those false eyelashes by using this ultimate product.
Sara Jessica Parker
Sara love Yoga and she believes practicing yoga is the key to stay fit and healthy. "The sense of positivity and flexibility help in retaining and enhancing the energetic levels in the human body."
Charlize Theron
Charlize gives us a simple trick to get a glowing skin: "I just wash my face with cold water to get that instant glow. After drying, La Rochey Posay 50 sunblock is applied before leaving."
Halle Berry
Halle believes in eating lots of nutritious fruits and vegetables to keep the skin glowing and charming. In addition, she loves sports and says exercising is the best work out to get a toned body.