If you are going to start practicing yoga, or if you are already a practitioner. You should know very well that choosing the right pants for this activity is very important. You need to be comfortable and relaxed when doing this physical activity. That way, the effects you want to achieve will be achieved more easily.
I've put together some tips on how to find the right pants for you at Cosmolle, which is a store with the best quality activewear. Its fabrics are eco-comfortable, with recycled nylon, in this way, being a piece so soft, that it is like a second skin.
What is the best fabric for yoga leggings?
Your yoga leggings must have a soft fabric, and mainly breathable, to keep you dry throughout your activity and prevent you from getting damp with sweat. It is also very important that the garment is elastic, to give you greater comfort during the execution of activities.
Avoid transparency!
Yoga leggings should under no circumstances be transparent, as this piece needs to give you comfort and safety when practicing physical activity. You need to choose a piece that has a light fabric, but at the same time, that has a good layer, without any kind of transparency.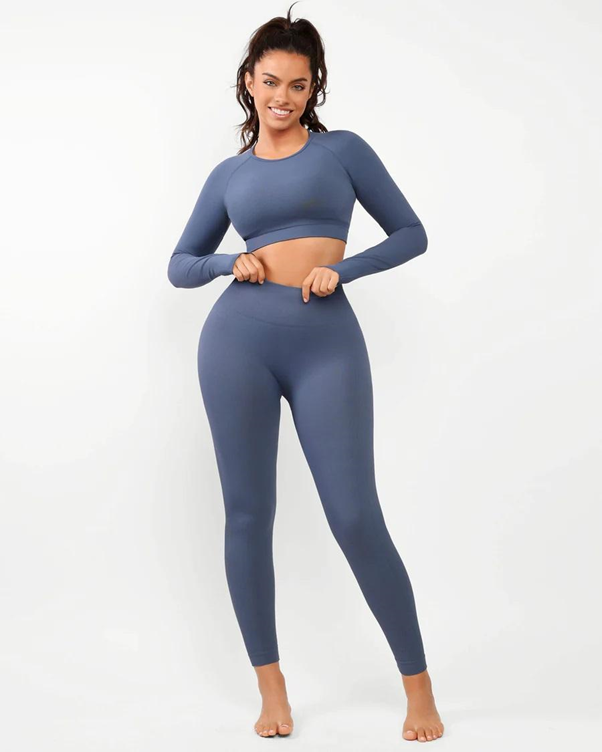 Airwear Long Sleeve High Waist Legging Set
At Cosmolle, they have beautiful yoga sets, of great quality and that are not transparent. It is a piece that has no seam on the front, and because it is very elastic, it fits perfectly to the shape of your body. It leaves your body modeled the way every woman likes it, in addition to having pants that lift your butt.
It is a set that you will feel comfortable and can use in other environments, besides a gym. You can put together very stylish looks, and with the security of using quality pieces that make you feel comfortable.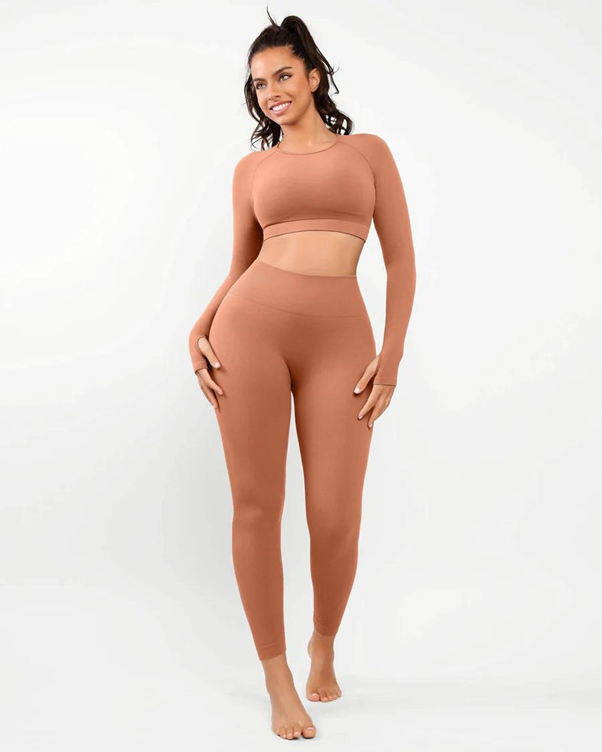 AirWear Long Sleeve & High-Waist Legging Set
Cosmolle's sportswear generates higher self-esteem and, of course, much more confidence when you go out wearing yoga clothes. And every woman will find her ideal size, she has clothes for all body types and all tastes.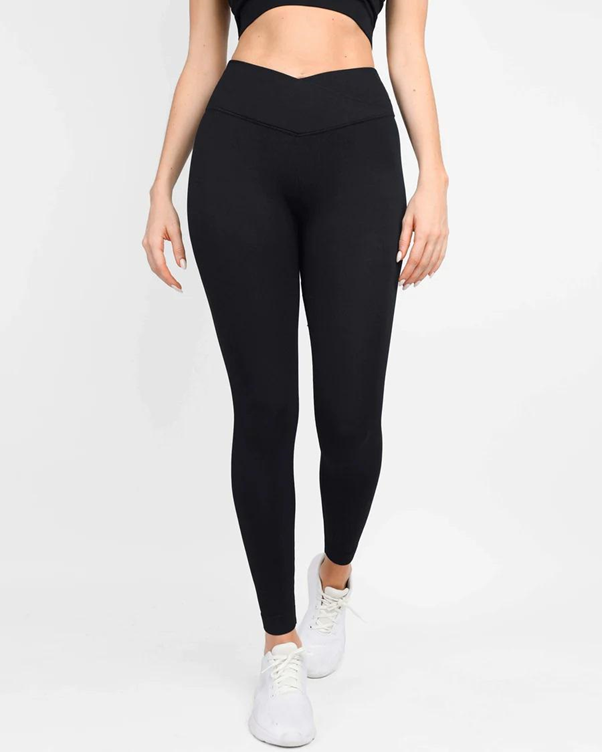 Premium Seamless Crossover Leggings
If you don't want to buy the set, you can buy high waisted leggings separately. This model above is very beautiful. Your waist is in V, and this values the abdomen much more. It helps to model your silhouette more, and the butt has a seam that helps cram it.
In addition, it is a piece that you can compose other looks, and go out for a walk. The best thing is being able to wear leggings that are extremely comfortable, and that you feel safe wearing them on many different occasions.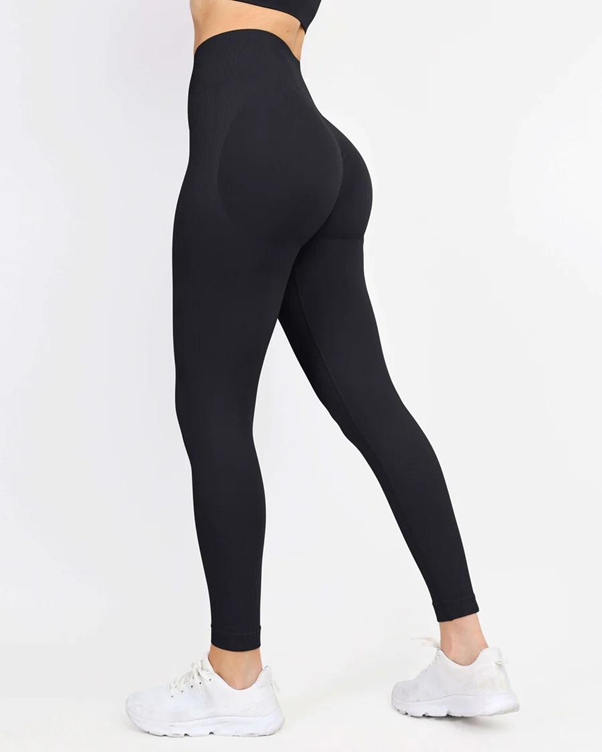 Airwear High Waist Legging
This is another popular model on the site, available in different colors and sizes. Its fabric is very resistant and elastic, in addition to being breathable, to keep you dry throughout the day.
Do you already know what your favorite leggings are? Be sure to visit the site to buy the best yoga leggings on the market.